Floor Your Guests with These 2020 Rug Trends
While decorating the walls and even ceilings with the best lights and other décor items, people often miss out the most important part of the house i.e. the floor. In your daily life, your best and greatest connection with the earth is established through your floor and it can be said beyond any doubt that you need to keep it neat and comfortable to tread on. You might use the top-quality marbles or tiles on your floor but when you want to sit on it, the floor rugs can be your best options. Besides, a distressed rug sprawled across the floor enhances the overall vintage charm of the room.
 So, let's check out the collection of floor rugs from LNCHome to evoke admiration in both you and the guests.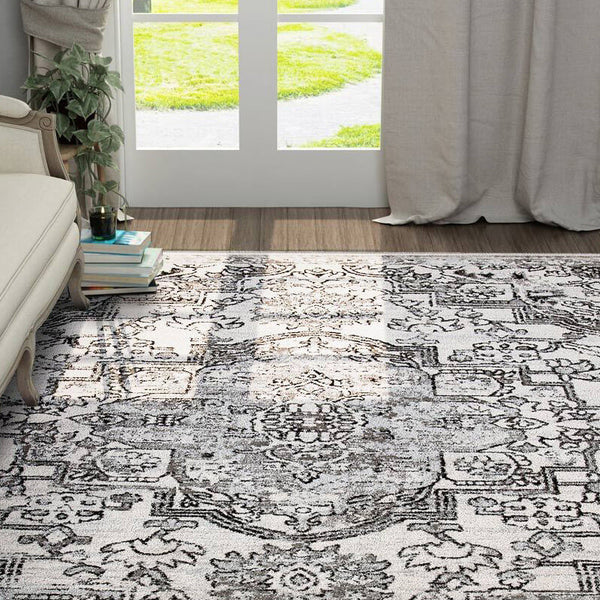 If you have been considering cotton rugs for living room and bedroom, check out the super soft Bohemian Retro area rugs with a traditional vintage touch. Available in 5'x7', 5'x8', 6.5'x9' and 8'x10' variants, these 100% polypropylene carpets have backing made of jute weft to offer durability and 1/3 inches odorless pile that not only offers comfort under feet but also is fading, stain and shedding resistant.
The Coastal Style Area Rugs are in the new trends and you can never go wrong with the Distressed Abstract Area Rug Mats which feature timeless design made of intensive narrow binding of polyester material. From bedroom to living room, dining area to meeting space, these rugs with 1/3" pile do not shed, do not get stained and can be cleaned without any hassle. To offer a warm vibe in an upscale room, the polyester rugs with faded floral design in mixed color palette can be quite a great option.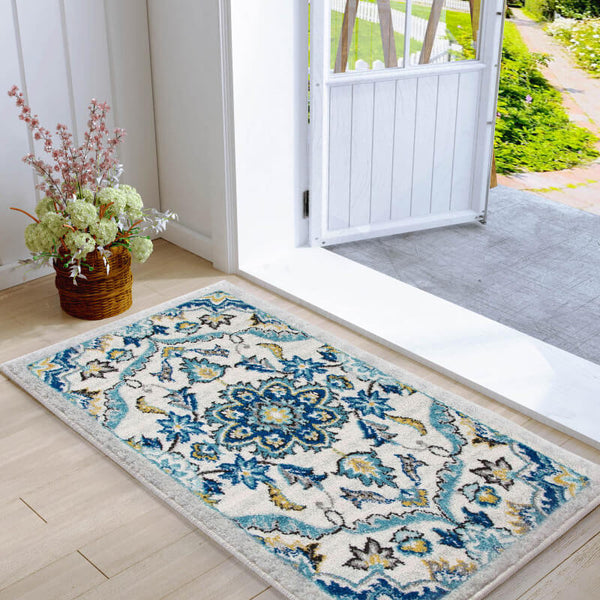 If you want to add the area rug as focal point of a room in order to complement the furniture, the vintage abstract mats in deep blue color and the distressed polyester mats in coastal style will work for you. There is also the Distressed Coastal Style mat in non-slip design which can be suitable choice if you have kids or pets in your house because there is no risk of slipping on this mat with narrow binding. Featuring grey, neutral and blue colors mostly, the large non slip rugs do not have curled edges and have no issue of fading, shedding, odor, wrinkling and off-stitching. Taking inspiration from coastal views, the rugs with distressed antique look have various designs like floral motif, abstract, oriental medallion etc.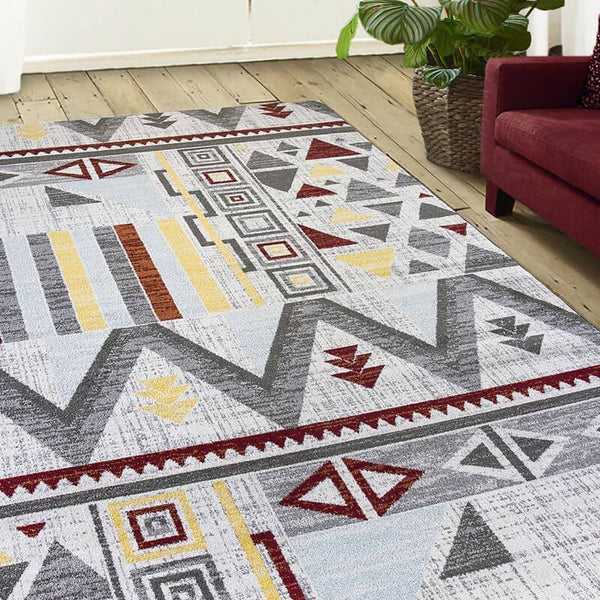 There are also the rugs with minimalist distressed design for those who want greater details on the rugs with just a subtle distressed touch. With sizes varying from 5'x7' to 8'x10', these vintage non slip area rugs are made of high-quality polyester and jute to offer comfort and durability at the same time. With striking designs like floral motif, abstract blocks, leaf abstract, vintage floral and abstract distressed made out of fresh eye-catching blue, grey, brown and other natural tones, your household is sure to have a rustic chic appearance.  
---